Located in the small township of Bulwer just a 20 minute drive North from the Micat landing point, Castaways Moreton Island boasts brilliant glamping tents, unit and dorm accommodation as well as an on-site store and cafe. Just 100 metres from the beach, Moreton Islands Castaways Store & café is truly the place to escape the hustle and bustle of city life!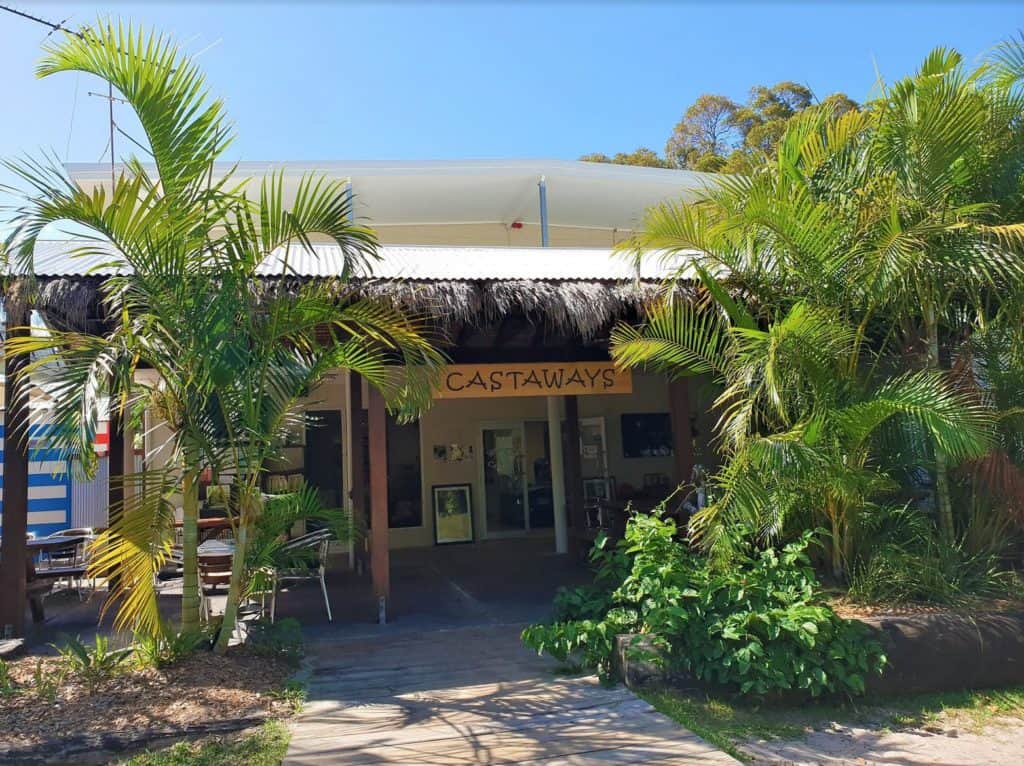 The convenience store contains all your holiday essentials from bread and milk to fuel, beach towels, sunscreen and most other stuff you might need (including 4WD recovery equipment just in case!). So drop in for a cold drink, an ice-cream or to say g'day to our friendly crew!
Castaways restaurant Moreton Island is the place to go for legendary Sunday brekkies, lazy lunches and relaxed dining. If you've had enough of dads burnt sausages or want a night off from camp cooking join us for relaxed dining under the thatched roof of Castaways. It's an all-round great place to catch up with the locals or your camping and fishing buddies. No shoes required!
Opening Hours

Monday
9am – 3pm
Tuesday
9am – 3pm
Wednesday
CLOSED
Thursday
9am – 3pm
Friday
9am – 3pm
6pm – Late (dinner bookings essential)
Saturday
9am – 3pm
Sunday
9am – 3pm
We'll be open 9 – 5 every day at Easter
*in peak times Castaways is open for dinner on Thursday, Friday Saturday and Sunday.