Fishing on Moreton Island  – Get your tackle out!
Moreton Island is Australia's premier natural island destination, just off the coast of Brisbane. Untouched wilderness and listed on the Australian Heritage Register, Moreton is much the same today as it was when discovered by Captain James Cook in 1770. Just about every saltwater species can be chased by keen anglers throughout the year and for a fishery aquatic zone so close to a major capital city, Moreton Island fishing locations remain in pristine condition. Check out some fabulous tips below for your Moreton Island fishing experience: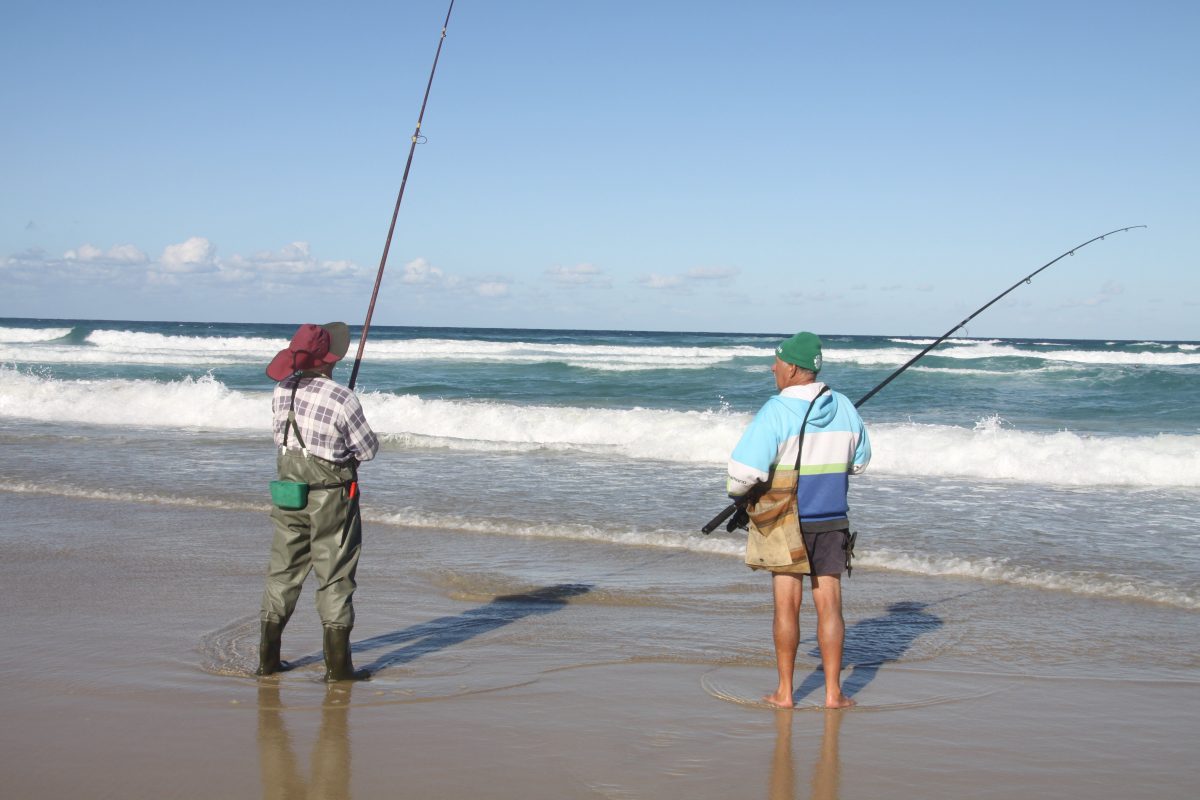 Whiting
So you want to start easy? Then go for whiting fishing in Moreton Island– good news is, there's plenty of these buggers around. They're mainly a summer species in South East QLD, but you can get them all year round at Reeder's Point on the southern tip of the Island – it's a whiting hot spot.
Fishing in Moreton bay in the warmer months, is unreal with big summer whiting over 40cm move into the shallows, and during the colder months the area is teeming with smaller diver whiting. The big sheilas also move along the shallow Eastern Beach in the warmer months, often in only a metre of water (so it's best to stand back a little from the water and fish the shallows). They're also caught in good numbers on Moreton Island's western side of the Island, especially from the mouth of Dog Creek, north to Yellow Patch.
The best bait are either sand worms, which can be caught on the low tide on the Eastern Beach or blood worms. They also love yabbies, which you can pump in some of the creek flats on Moreton Island's western foreshores and pippies that you can find on the Eastern Beach.
Whiting are bottom feeders that rely on sight to find food, so make sure you're rigging up so your bait is on the bottom, with a leader that allows it to wash around and attract them. The ideal rig is a number four or six hook, a trace 50cm to a metre long and enough lead to hold bottom, which is usually a size 2-4 ball sinker. Piece of…pie!
Dart
Great news if you're looking to impress someone with your fishing skills – dart are bloody everywhere when fishing at Moreton! They out-number all other species, are easy to catch and make pretty good eating too.
Basically, the entire Eastern Beach is dart central – you'll find they prefer surf to the sheltered waters, so head to the edges of the sand banks here and the northern end of the western shoreline that has breaking waves. They're also everywhere at Tailor Bight and Yellow Patch on the western side.
The rig you use isn't that important – as long as you've got bait in the water, you're in with a good chance. Only thing to really remember is they don't have a large mouth so hook size should be fairly small, a size 2/0 – 1/0 is usually best and a sinker size between a 2-4 ball.
Dart fishing in Moreton Island is more than ideal – They bite all year and all day long but your best chance to impress is to go after them in the early morning and late afternoon – try to use natural baits like worms, yabbies and pippies, but don't stress, they'll eat just about anything. No pressure but I reckon you should have a few hooked before you even finish reading this!
Tailor
Tailor are an Aussie surf icon – and what better way to celebrate them than hooking up a few to show your mates right? Well there's plenty fishing at Moreton Island, especially during their spawning run in the winter months. They cruise the Eastern Beach, rock headlands at the northern end of the Island and surf waters on the Western Beach, feeding mainly at daylight, sunset and all through the night. I reckon the prime time is after dark, especially just as the moon rises or sets.
You'll want to look for deeper gutters that have an opening to the ocean, here's where they move into the shallows and back again looking for a feed. For bait, use pilchards, garfish and strips of tuna, bonito or mullet, but these greedy buggers will also take a lure that's cast and retrieved quickly.
The best rig to use on a fishing trip like this is a flight of three 4/0 hooks, a short wire trace and a sinker that allows you to cast maximum distance. Tougher flesh baits (like mullet or bonito) are a better bait if you plan to cast out and leave the bait in one spot. If you're using soft bait like pilchards or garfish, cast as far as you can and slowly retrieve it.
Fishing On Moreton Island
Interested in catching the one that got away on Moreton Island? Click here to book ferry/accommodation via our secure online portal.